Latest news on actress, model, executive producer and entrepreneur Tracy Lear
Tracy Lear is a multi-talented American actress, model, producer, and beauty entrepreneur. In film, Tracy is best known for her roles in the films Camp Twilight and Stan the Man. She also has many other movie projects in the works as confirmed on official IMDb. Actress, model and film producer Tracy Lear was born in Kentucky. She had a passion for being in the entertainment industry at a young age, where she was interested in both modeling and acting. In high school, Tracy Lear began professional modeling and was spotted in commercials. With many years of experience in the entertainment industry, Tracy has starred in numerous roles, modeling campaigns, graced red carpet events and produced blockbuster movies in the industry! Tracy also has many successful business ventures with Skylar Lear.
Creation of the Premium Skin Care Voil rangeave – Seen on TV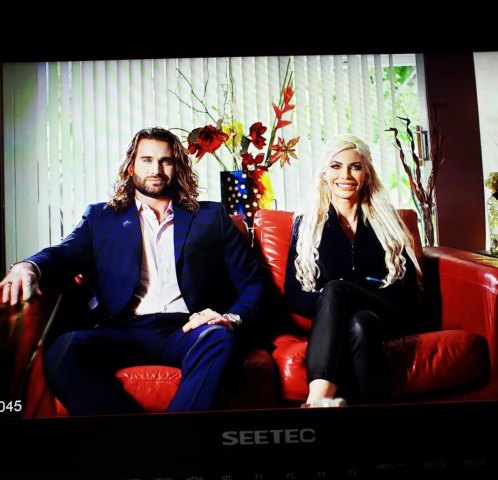 Tracy Lear and Skylar Lear, a sibling duo, created a high-end skincare line called "VoilaVe." Customers who have tried the products have called them "Excellence in a Bottle". The skincare line was also recently featured on TV!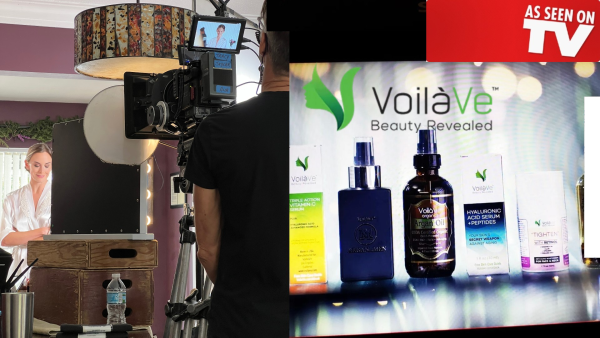 IT'S A WRAP!' – TRACY LEAR EXECUTIVE PRODUCER HOLLYWOOD HIT FILMS!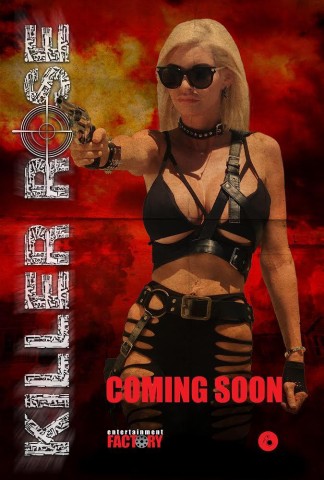 Tracy Lear is known for producing and starring in numerous films, including her executive production of "Cold Blooded Killers" (written and directed by Rickey Bird Jr.) which was just released. Her role as Marylin in the action/thriller feature certainly caught the eye. The film's previous title was also known as "Killer Rose". Actress Tracy Lear can be seen on the cover and in action!

Official list of top confirmed movies that Tracy Lear is producing:
She's a Princess – Executive Producer
Cadillac Respect – Associate Producer
Werewolf Cabal – Associate Producer
Cold Blooded Killer – Executive Producer
American Bigfoot – Associate Producer
Other movies released:
Camp Twilight – Executive Producer
Stan the Man – Associate Producer
Body Swap – Associate Producer
Fun fact: Tracy Lear was an associate producer on the 2017 horror feature 'house of death' featuring world famous actor Tony Todd – known for his role in the 77+ million box offithis blow 'candy man' .
MODEL ICON: GORGEOUS COVERGIRL MODEL TRACY LEAR! – Fitness fanatic!
American actress, model, and producer Tracy Lear has served as covergirl for several of the most popular magazine covers, including Maxim Magazine, Mens Fitness, Model Viewz, and Lifestyle!
Tracy was also named "Fitness Fanatic & Perfect Southern Belle" by Maxim Magazine!
Along with her recognition and experience in the entertainment industry, Tracy Lear also has many business ventures with her brother Skylar Lear, including Voilá Ve, an organic skincare line with incredible moisturizing results!
Ohat is Tracy Lear's take industry and professional career?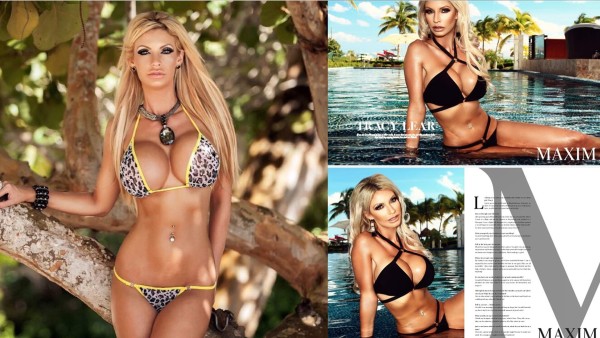 Read for yourself below in an exclusive interview:
"I want to be a good role model for women, it motivates me to inspire others to bring out their best talents." – Interview with Tracy Lear Celebz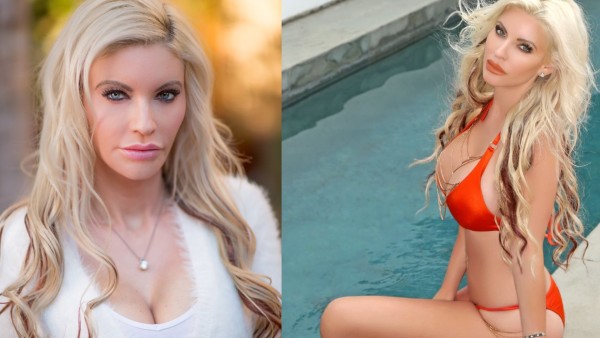 OOFFICIAL SOCIAL SITES TO FOLLOW TRACY LEAR
Website: https://tracylear.com/
IMDB: https://www.imdb.com/name/nm4976253/
Amazon: https://www.amazon.com/stores/VoilaVe/VoilaVe/page/6BFF64C6-1460-46B7-9404-01E91E0EA6A9
Official Brand Website: www.VoilaVe.com
Media Contact
Company Name: Tracy Lear
Contact person: Media Relations
E-mail: Send an email
Country: United States
Website: www.VoilaVe.com